J Griff Griffin Art Collections
Shop for artwork from J Griff Griffin based on themed collections. Each image may be purchased as a canvas print, framed print, metal print, and more! Every purchase comes with a 30-day money-back guarantee.
About J Griff Griffin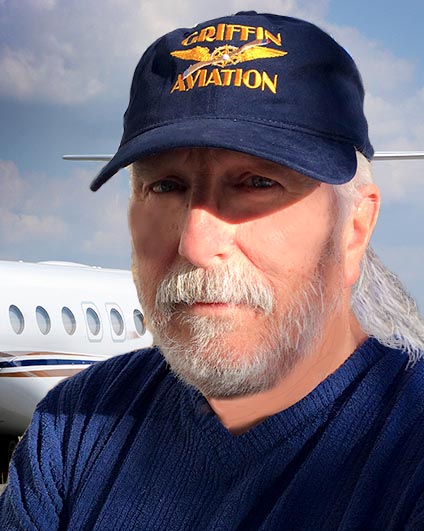 Hi, I'm Griff and have been making and selling art in Colorado since the mid-1990s. While I originally worked with traditional materials like Acrylic and Watercolor on canvas or paper, I found what I like in digital expression. I have to be one of the original pioneers in what is now referred to as Paintography. Paintography, according to me is a selected and extracted main image from a photograph and then atmosphere and intense color is added to give an other worldly feel and to be striking to any viewer whether it is liked or disliked. If I catch someone's eye from the outset, my art has had impact.

I believe myself to be one of the original Paintography pioneers because prior to 1995 home computers were rare and software that allowed one to paint an image was also rare. There were some very expensive and proprietary programs in existence in the late 1980s. But the average, non-computer geek, didn't have access or even knowledge of such software. It was a lucky day when I found PhotoDeluxe and a few of my pieces that were done in entirety with that software are on my blog within this website. That was around early 1995. Paintography as a genre came later. The term paintography seems to have arrived on the search engines around 2007. My work well pre-dates that.

I retired from flying as Captain for Northwest Airlines in 2006 and since have concentrated on my artistic and musician side not to mention several new Kindle books I have written for sale on Amazon. My various endeavors can be found on my website http://GriffinCreative.co That is co not com. I work daily in my music/art studio daily. Rarely am I removed from my work for more than a week. So, the number of my product offerings grow weekly.

I notice that there are many viewers to these galleries that are regulars. I appreciate these collectors. If there are lapses of time between new pieces that I upload, it's because I'm writing a book or recording a song. Nonetheless, my favorite thing to do is creating unique artwork for you and displaying for you to appreciate. It is an honor to have you here. It would also be an honor to have you read and subscribe to my blog and email list. From there you can ask questions and I will be able to blog about those. Also, if you ever want direct contact with me feel free to write me at griffonline@yahoo.com.

Thanks for taking a look here at Fine Art Armerica.